---
TYPE 1 COTTON FIBER WHEELS - SMOOTH SIDES:
Rex-Cut Type 1 Cotton Fiber wheels will soon be manufactured without embossing.
Extensive R&D has shown by eliminating embossing, we are able to manufacture these wheels with more consistent density and tolerance. This small change in manufacturing also allows us to print clearer on the smooth sided wheels.
There will be a transition period where shipments might include some wheels with embossing and some without.
We are constantly working to provide the highest quality wheels possible for your applications. If you have any questions, please email products@rexcut.com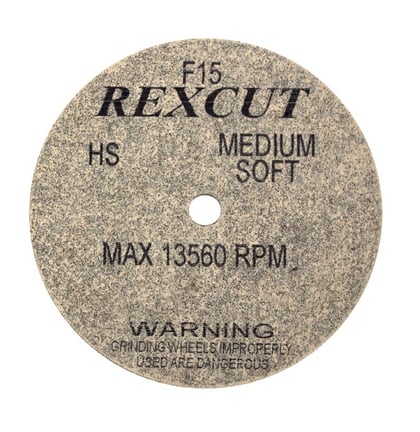 ---

REX-CUT ABRASIVES TYPE 1 WHEELS:
For more information on the abrasive wheels that will now be manufactured with smooth sides, click the links below.
Type 1 Cotton Fiber Deburring Wheels
Pipe Thread Grinding and Finishing Wheels
High Speed Type 1 Cotton Fiber Wheels
---
Need more information on finding the right wheel for your application? Check out our abrasive guides.
---