Laser brazed seams have become popular with automobile manufacturers around the world because of the safety and aesthetic advantages they provide over spot welding.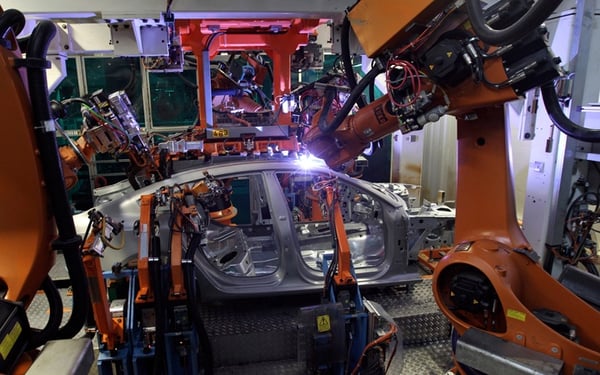 Once finished, the virtually undetectable seams produced by laser brazing enable engineers to design and build previously difficult—if not impossible—car shapes. This laser brazing application saves significant capital through labor cost reduction, but one area where costs were not under proper control was in the abrasives used on the assembly line to finish the braze.
Manufactures are accustomed to using unitized wheels in robotic applications, and they have served as the defacto standard for decades. However, unitized discs are relatively soft wheels that can bend slightly on the material where they are being used when under pressure. Known as side deflection, this can be an advantage in certain applications, but definitely not in automotive braze removal. A side deflecting wheel can run off the edges of the braze and undercut the base material, leading to costly repair work.
Another issue with unitized products is the standard sizes offered are not optimized for every type of manufacturing and a wheel that is too wide will result in damage to the base material.
To circumvent this issue, some manufacturers make their own adaptations to suit their needs by surface grinding down a wheel to the desired thickness. This practice adds an unwanted step to the manufacturing process.
But the major issue automotive manufacturers run into: unitized wheels simply do not remove braze material fast enough.
Type 1 Cotton Fiber Wheels Change the Game
Type 1 Laser Braze Finishing Wheels, which are made in the U.S.A., brought a positive change to the automotive braze removal process because these wheels can do the same job in half the time it takes for typical unitized Type 1 wheels. Utilizing a manufacturing process that results in a much denser wheel, the stock removal rate of these wheels is faster and more consistent, enabling manufacturers to run their lines at a desired speed.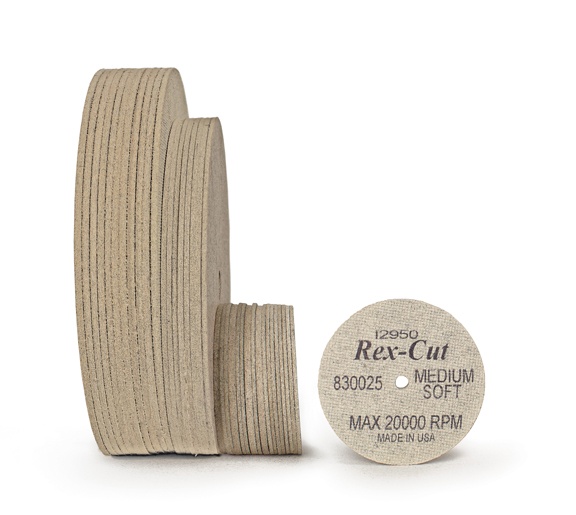 The Type 1 Laser Braze Finishing wheels are engineered with our signature cotton fiber abrasive material. Cotton fiber wheels are engineered with precise materials and measurements, and the additional density translates into more control to optimize speed and accuracy in finishing brazed seams. Cotton fiber also has a cushion action while in use, allowing the wheels to run smooth without chatter. These wheels feature a consistent finish throughout their life, and are non-loading on aluminum surfaces.
"Implementing the Type 1 Laser Braze Finishing Wheel at our plant to finish roof seams yielded direct results in both increased productivity and in the quality of the weld finish," said Javier A. Mateo, Technical Analyst at SEAT, a part of the Volkswagen Group in Spain. "This has led to significant cost savings for the production of Ibiza, our best-selling car."
More Flexibility to Meet Manufacturer Demands
In the manufacturing process of cotton fiber wheels, density, hardness, and thickness are controlled. The result is flexibility in production to vary wheel specifications to meet manufacturer needs. Custom sizes and thicknesses are not a problem for cotton fiber wheels.
Bob Costa, Rex-Cut President, offered insight on why this is so important to automotive manufacturing. "The spectacular growth of this Type 1 wheel is indicative of how the market responds to a custom solution for a specific application, instead of forcing manufacturers to select from a predetermined line of products," he explained. "We can now deliver a solution to a manufacturer that is right the first time and, engineered for their exact application."
For automotive braze removal, the switch to Type 1 Laser Braze Finishing wheels is really a simple change that can exponentially impact smooth operations, while shrinking costs and negating operating downtime.
Visit our Type 1 Laser Braze Finishing Wheel product page.
Please contact us with your laser brazing questions.