We are proud to announce the newest addition to our quick change disc line, Quick Change Disc Max. These versatile discs are for deburring, grinding, blending, and finishing applications on all metals.
What sets these new discs apart are their ability to aggressively grind and blend while leaving a superior finish in just one action, on all metals. This is made possible through their design; abrasive grain is impregnated throughout the whole disc in layers of non-woven cotton then bonded with a new manufacturing technique. Non-woven cotton abrasives such as Quick Change Disc Max feature a consistent finish throughout the life of the disc, so there is no need to dispose of products that have not seen a full service life.
Download the Quick Change Disc Max Data Sheet Here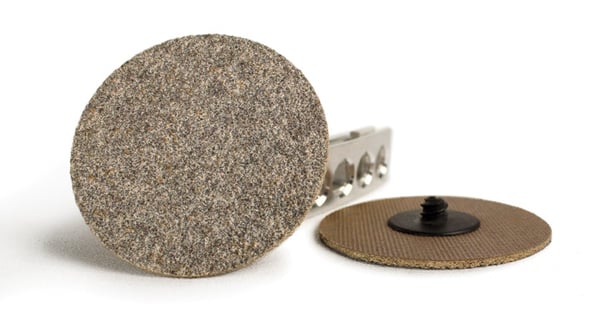 Bob Costa, Rex-Cut Vice President of Sales and Marketing said it the best, "We combined our 20 years of experience with quick change discs with a new manufacturing process to drive higher levels of material removal while still providing quality, consistent finishes. The result is that Quick Change Disc Max achieves a 40% improvement in material removal rates and leaves the same great finish as our original quick change discs."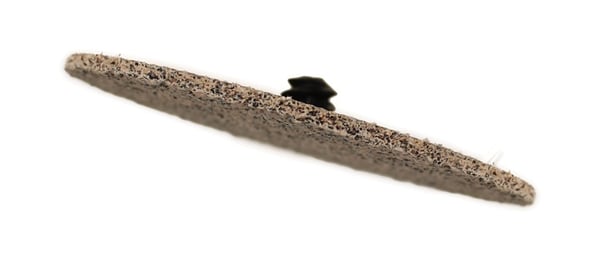 This performance enhancement is a direct comparison to our original cotton fiber quick change discs. Quick Change Disc Max lasts at least 5 times as long as Non-Woven Surface Conditioning as well as Fiber or Paper backed Coated Abrasive Quick Change Discs. In addition, it removes metal more aggressively compared to Unitized, and leaves a more consistent finish compared to Coated Abrasives.
Quick Change Disc Max is now available in 2" and 3" diameter sizes. Grit and bond combinations are A24 Medium or A36, A54, A80, and A120 in either Medium or Flexible. To place an order, please contact your local distributor.