2021 has been a year unlike any other. I'm sure we can all agree on that. And FABTECH in Chicago was no different.
We planned, packed our booth, and arrived without high expectations. We were just happy to be traveling for business with the possibility to meeting a few new faces.
But let me tell you, FABTECH really was exceptional this year. It was a much smaller show, square footage-wise, because less exhibitors packed the floor. However, the attendee presence was significant. Not only was there a large amount of attendees, but everyone who was at the tradeshow wanted to be there, and it really showed.
Our booth was busy from the minute the show opened until closing bell. We had great conversations with all types of metalworks, some we have met before and others new to us.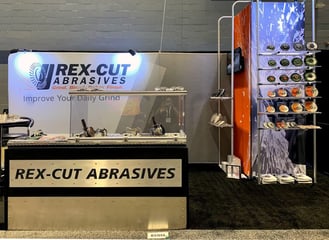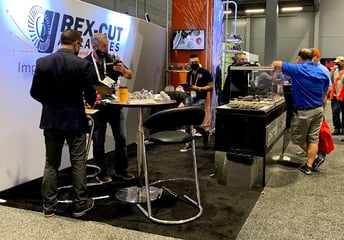 We demonstrated our two latest wheels, Sigma Z and the Aluminator, along with Max Flex which is a great 2nd step for either grinding wheels. Below is a quick video of one of the demos. Please excuse the shaky camera. Our wheels are much better than my camera skills.
Our only disappointment was the closed business and restaurants downtown. All of us at Rex-Cut absolutely love Chicago, and it was sad to see some of our favorite places shuttered. We did unanimously agree Chicago in September is a lot nicer to visit opposed to November.
In closing, we can't wait to be back in Chicago in 2 years. But for now, bring on Atlanta!