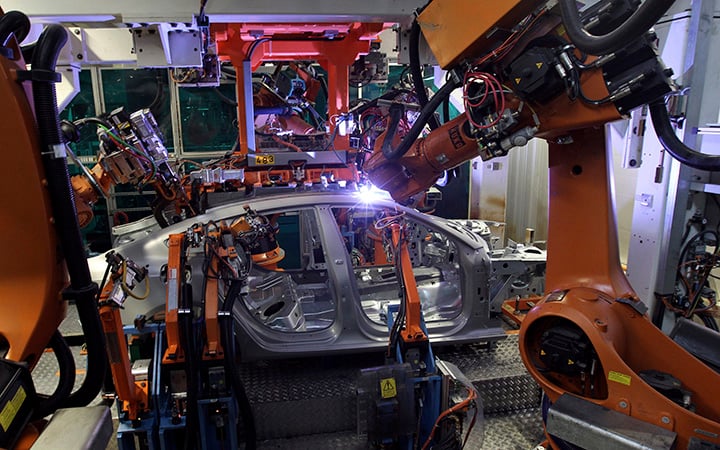 ---
Leading abrasive wheel manufacturer Rex-Cut sees massive demand for its wheel that shaves robotic laser braze finishing time in half.
Rex-Cut has seen a 264% year over year growth rate in sales for a customized abrasive wheel it developed for robotic laser braze finishing in automotive manufacturing facilities. These High Speed Medium Soft Type 1 wheels are specialized Cotton Fiber Type 1 wheels for completing braze finishing in this application in less than half the time it takes the Unitized Type 1 wheels that were used previously.
Laser brazed seams have become popular with automobile manufacturers around the world because of the safety and aesthetic advantages they provide over spot welding, with many models having become dependent on the process to achieve styling that has become signature. We offer a solution engineered with the precise materials and measurements to optimize speed and accuracy in finishing these seams.
"Implementing the Rex-Cut High Speed Medium Soft Type 1 wheel at our plant to finish roof seams yielded direct results in both increased productivity and the quality the weld finish," said Javier A. Mateo, Technical Analys at SEAT, a part of the Volkswagen Group in Spain. "This has led to significant cost savings for the production of Ibiza, our best selling car."
"The spectacular growth of the High Speed Medium Soft Type 1 wheel is indicative of how the market responds to our philosophy of creating custom solutions to specific applications instead of forcing manufacturers to select from a predetermined line of products," said Bob Costa, Vice President of Rex-Cut. "Engineers and metalworkers in every industry can count on Rex-Cut to support newly developed applications with tools that improve efficiency and reduce costs."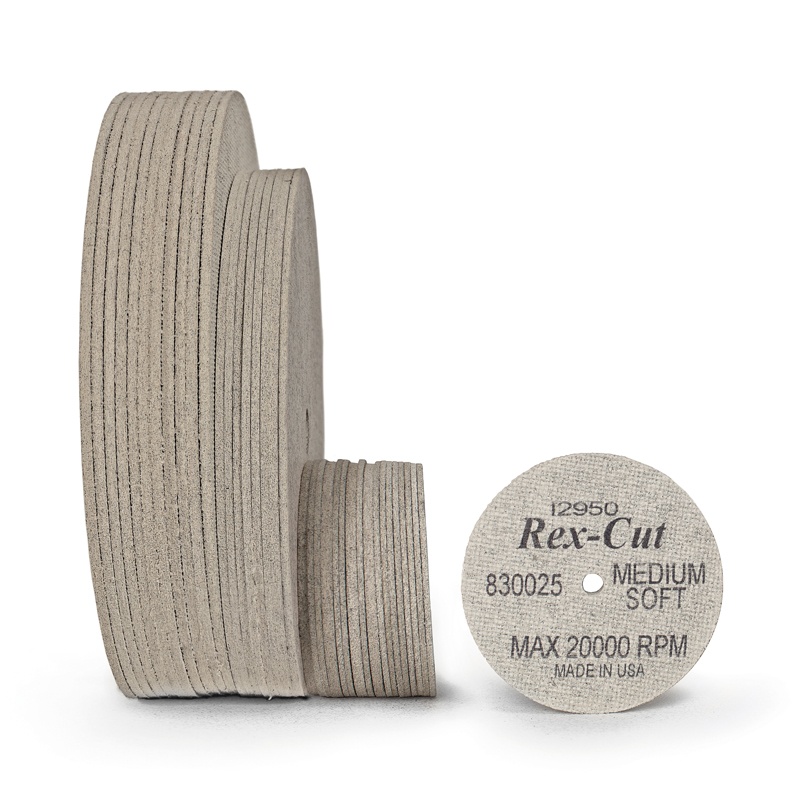 Rex-Cut offers a wide range of wheels, mounted points, and other abrasive products for metal work of all types, we work directly with individual companies and industries to develop customized products for specific applications. These specialty wheels can be produced in large quantities to serve emerging industry processes for multiple manufacturers or small batches for niche applications unique to single facility implementations.
---

ABOUT REX-CUT:
Rex-Cut Abrasives provides the Metalworking industry with high performance, non-woven cotton fiber and other premium abrasive products, offering time saving solutions to a worldwide customer network. We are the oldest and primary manufacturer of cotton fiber abrasive grinding and finishing products in the world. Rex-Cut products are specialized for use on Stainless Steel, Aluminum, Mild Steel, and Exotic Metals. A 100% employee-owned organization, Rex-Cut offers many other specialty products for use on a variety of grinding, deburring, blending, and finishing applications.
---
Interested in testing theses wheels in your automotive plant? Contact us here.