---
BRAZE THE ROOF:
The amount of cars, trucks, and SUVs on the road with smooth, finished drip rails (joints between the car doors and roof), instead of rubber accent strips, are on the rise. This one application change in the automotive assembly line isn't just for aesthetic purposes, it also saves steps and manufacturing costs.
During the assembly process, roof joints are brazed together. This process leaves a brazed weld that needs to be taken down, finished, and prepped for paint. To achieve the final finish, type 1 abrasive wheels are used.
---
ONE APPLICATION REPLACING ANOTHER:
This braze removal application (which is performed by robotic grinding machines) replaces the manual operation of installing an accent strip on the left and right side of a roof joint. While it's true that manufacturers save labor costs in automating this operation and eliminate the cost of the accent strip parts, there is still one area they can save even more.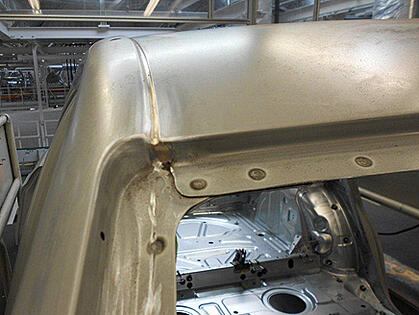 ---
ADDITIONAL COST SAVINGS:
Vehicle manufactures that are performing this newer application can additionally save on abrasive costs by using wheels that have a much longer life in this specific application.
Typical grinding wheels used for braze removal are made from non-woven nylon. Non-woven nylon consists of an open nylon filament web that has an abrasive grain mounted to it using a bonding agent. The problem is that non-woven nylon wears out relatively quickly.
By comparison, we recommend a non-woven cotton fiber that's denser than non-woven nylon. It's the type of material used in Rex-Cut wheels and it's why Rex-Cut products last longer with greater efficiency. For roughly the same cost, non-woven cotton fiber wheels last 2-3 times longer than non-woven nylon, saving the manufacturer typically 30-50% in material cost. This longer life additionally minimizes wheel changes.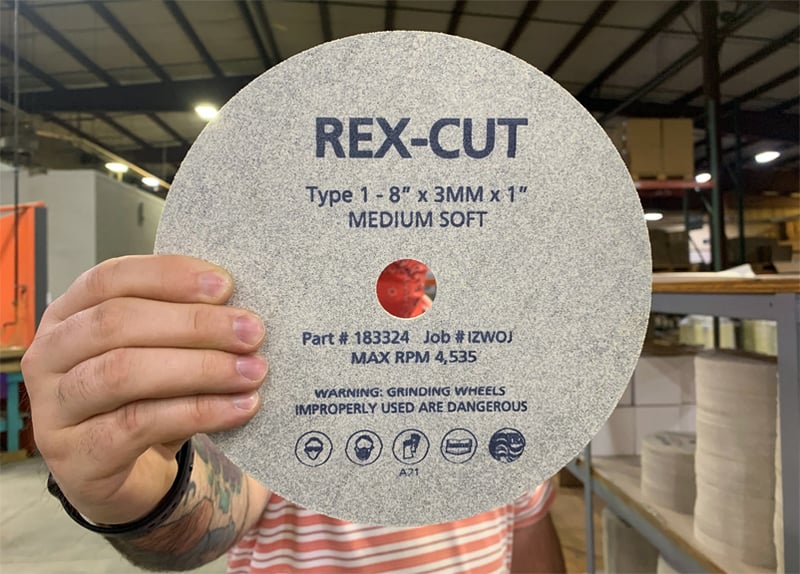 Another added benefit found of using cotton fiber wheels, is the consistent finish they leave. One wheel will take down the weld and leave a smooth, paintable finish, car after car.
For automotive braze removal applications, it's a really simple change that can impact smooth line operations, while shrinking abrasive costs and time spent changing wheels.
---
Looking for more information on Laser Brazing?
---