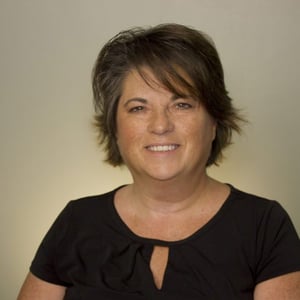 Maria Prado, Rex-Cut Abrasives Vice President, Human Resources, was named the ESOP Association's Outstanding Chapter Officer of the Year. This award was announced at the ESOP Association's 40th Annual Conference held in Washington DC on May 10th.
The ESOP Association is a national non-profit membership organization, with 18 chapters, serving approximately 1,600 employee stock ownership plan (ESOP) companies. The New England Chapter, currently lead by Maria Prado as President, focuses on ESOP education and advocacy.
Maria Prado was honored for her work with the New England Chapter of the ESOP Association. As President, Maria organizes workshops for employees of ESOP companies concentrating on business, technical ESOP issues, and employee ownership concepts. She also advocates to keep the unique ESOP business model in the minds of business leaders, educators, and elected officials.
"Maria's leadership resulted in innovative one day sessions and two day conferences that set attendance records and provided valuable networking and training," stated J. Michael Keeling, President of the ESOP Association. "Under Maria's guidance, New England Chapter Members met with New England members of Congress and discussed ESOP statistics and news."
"As a 100% employee owned Company, we understand the importance of ESOP education and growth. We are proud of Maria for working with the New England Chapter and members of Congress to keep ESOP matters front and center," stated Claude Gelinas, President of Rex-Cut Abrasives.
Next year Rex-Cut Abrasives will celebrate its 10th year as an ESOP company. Rex-Cut is one of the approximately 7,000 companies in the United States of America that are employee owned.