Justin Carnagey is not a typical welder. An economist by trade, Mr. Carnagey took up welding as a weekend hobby. He called upon his innate discipline and attention to detail to engage in a self-learning program to become an expert welder.
Translation: Mr. Carnagey taught himself the craft by watching YouTube videos and helping neighbors fix things like lawnmowers and gardening equipment for practice.
The non-traditional way that Mr. Carnagey learned welding gave him a distinct advantage. Because he was so curious about learning all that he could as quickly as possible, he came across a lot of information that he didn't need right away but could save for later. Unencumbered by bureaucracy and corporate budget allocations, he was free to experiment with whatever tools caught his attention.
"When I was researching welding techniques, I came across a recommendation for the Rex-Cut Max Flex Type 27 abrasive wheel for finishing fillet welds," he explains. "I really enjoy crafting decorative pieces where aesthetics are very important, and that means I don't want fillet welds to show at all. I made a mental note about this cool wheel for when I might need it in the future."
That time came sooner than Mr. Carnagey expected. As he became more confident in his skills, he advertised his services on the internet. It led to individual jobs here and there, but soon local luxury furniture designer Kurst + Atkins contacted him to ask for help. Before he knew it, he was working 14-hour days on nights and weekends in addition to his full-time job.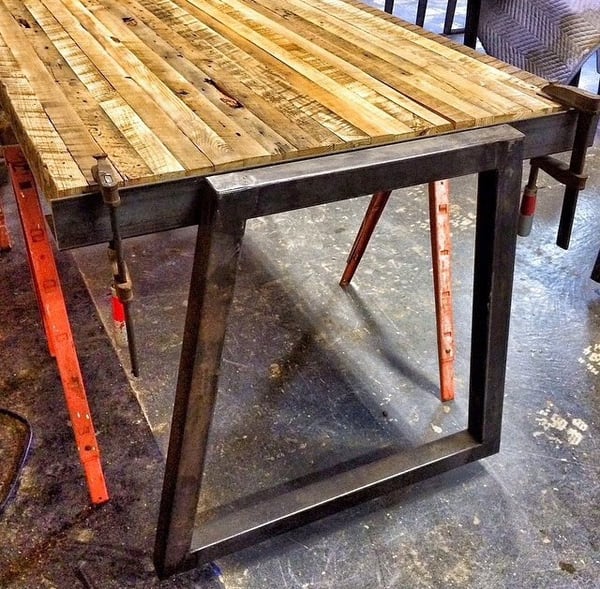 The precision on the modern furniture pieces that Kurst + Atkins designs called for totally clean architectural lines and precise corners with virtually no weld fillets showing on the inside or out. Mr. Carnagey also knew that there was no room to compromise on the finish and it had to look perfect every single time.
"I immediately reached for Max Flex because I knew it could both remove welds completely and finish the metal," says Carnagey. "It was by far the best choice because the only alternatives were specialty flap discs made for carving out fillet welds, but they still leave some curvature behind, which I didn't want — or regular stone discs, which can do the job, but leave deep scratches and ripple patterns in the metal."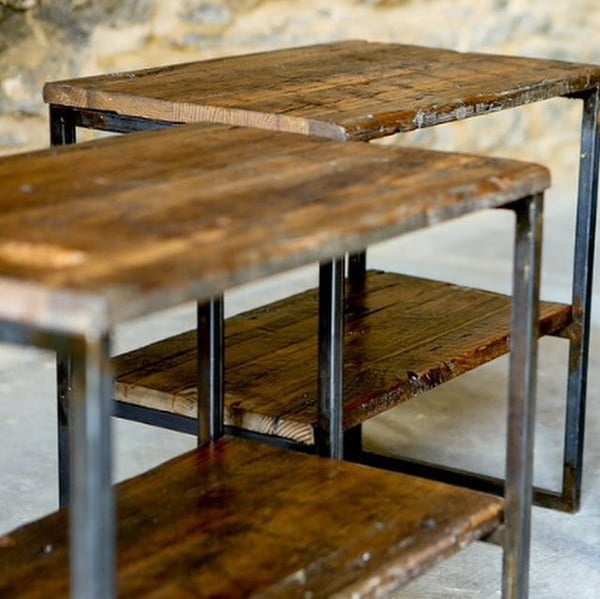 Not only do Max Flex abrasive wheels give Mr. Carnagey the ability to remove welds and create perfect 90 degree angles, they also blend and leave smooth finishes behind. With Max Flex, he got the grinding ability of a stone wheel and the beautiful finish equivalent to a 180 grit flap disc without ever having to change tools.
Without a staff to help with labor, time was of the essence. "When you're fulfilling orders from a quality company with real deadlines, efficiency is key. Max Flex does grinds and blends simultaneously, saving me steps and time."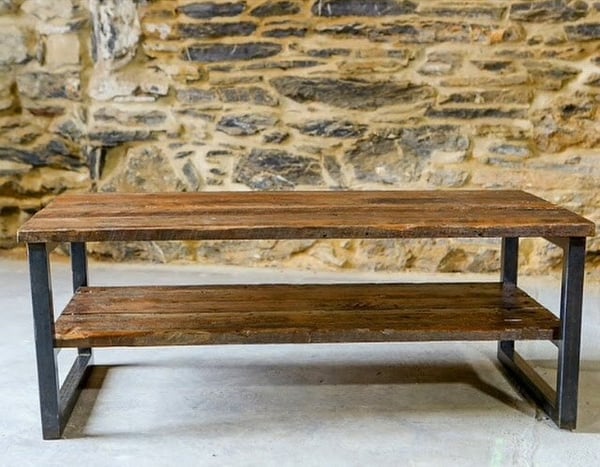 The clean, straight lines of metal made possible by Max Flex juxtaposed with the organic curves of reclaimed wood give Kurst + Atkins furniture its signature look.
The timeless beauty of Kurst + Atkins furniture caught the attention of Brooklyn clothier Bindle & Keep, and several pieces can be seen in the documentary Suited, produced by acclaimed Girls creator Lena Dunham.
"I love the quality and speed of Max Flex, and it's the first wheel I reach for when I want to remove a weld and leave a great finish behind."